Hi guys, we have Anna Martin stopping by today with the tour for her new release Rainbow Sprinkles, we have a brilliant guest post from Anna, a great excerpt and a fantastic giveaway, so guys check out the post and click that giveaway link! ❤ ~Pixie~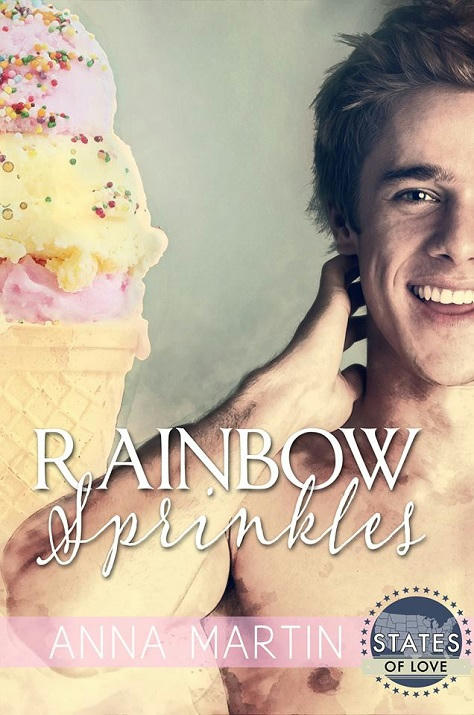 Rainbow Sprinkles
(States of Love 20: California)
by
Anna Martin
Cooper Reed has a fairly relaxed life for someone who lives in LA. He's no celebrity—just the guy who makes sundaes at the Dreamy Creamery, and that's the way he likes it. The highlight of every week is the beautiful guy who turns up and orders a sundae with rainbow sprinkles. Cooper still isn't sure if that's a code, because he has a huge crush and the hot guy is terrible at flirting.
Drew Tanner, it turns out, is an original California dreamer. He's as wholesome as apple pie and twice as sweet, a real-life Disney Prince at Disneyland. But while Drew's head is in the clouds, Cooper's feet are firmly on the ground, and their different outlooks might be more than their new relationship can take.

Anna Martin!
Hello! And welcome to my blog tour for my Dreamspinner Press 'States of Love' novella Rainbow Sprinkles. 
Rainbow Sprinkles tells the story of Cooper, a down-to-earth guy who makes ice cream at the Dreamy Creamery, and Drew, who's a Prince at Disneyland. I'd actually had the idea for the characters for a while when I saw the open call for States of Love novellas, which gave me the perfect excuse to write a ridiculously fluffy little story about two guys falling in love in California. 
And Disneyland. 
I'm a big, big Dis-nerd. Unapologetically so, with a huge amount of love and an abundance of opinions. Since Rainbow Sprinkles is only a novella I don't want to give too much of the story away, so I've got a little excerpt for you and then through my blog tour I'll be covering some of my favourite parts of Disneyland!
Up today is Tomorrowland. Please do leave a comment and let me know your favourite rides and places at Disneyland!
Anna xx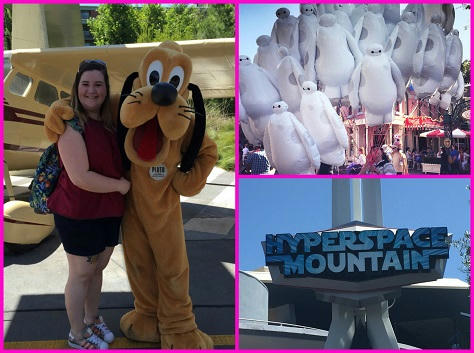 Tomorrowland
Hyperspace Mountain
Whenever I visit a Disney park, I always think Tomorrowland is suffering from something of an identity crisis. It was Walt's vision of the future… that future being 1986. Disneyland Paris future-proofed their version of this area, called Discoveryland, by making it 'retro-futuristic' and almost steampunk-y. I've always liked that theme a lot more. 
While Tomorrowland has a lot of cool attractions, I don't feel any great distress in trying to pick my favourite. When I visited last April Space Mountain was still under a Star Wars makeover, turning the ride into "Hyperspace Mountain". If you thought Space Mountain couldn't get any cooler, let me tell you, some Star Wars theme music and pew-pew-pew sounds make it infinitely better!
Of course, with Space Mountain, like the Matterhorn, the fact that this rollercoaster was designed and built over 40 years ago means there's risk of back and neck strains to anyone over the age of eight. (I'm getting old, you guys). It's still a risk worth taking.
Part of me wishes Disney could close the whole of Tomorrowland and give it a makeover – pick a theme and stick to it! Then again, when you walk around this area of the park there's still evidence of how things have evolved over the years, and that's kinda cool too.
They should definitely reopen the Peoplemover though. Talk about a classic!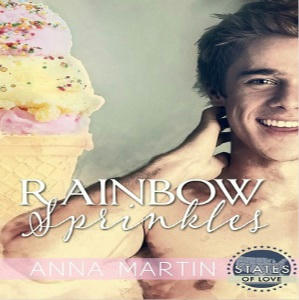 Excerpt!
"Can I get a…."
He looked over the menu like he didn't stop by here at least once a week. Cooper would have expected anyone who got two sundaes a week to be a little chubby around the edges, but not his hottie. He was tall and broad shouldered, with a narrow waist and long legs. Most of the time he came by in workout gear. Whoever thought to put an ice cream parlor on the same patch as a gym was either an idiot or a genius. Probably a genius, since the Dreamy Creamery was signposted on billboards for miles, and they were on the main route into Disneyland. The place saw a lot of tourist traffic.
"Birthday Cake and Green Tea."
Cooper winced. "You sure?"
"I'm adventurous."
"You're sure something," Cooper laughed, turning back to the freezers and his scoop. "In a cup, right?"
"Yeah. And with—"
"Rainbow sprinkles," Cooper finished for him.
Always the same. Always gross combinations of ice cream, topped with rainbow sprinkles, and if that wasn't code, Cooper was going to die.

About Anna!
Anna Martin is from a picturesque seaside village in the south west of England. After spending most of her childhood making up stories, she studied English Literature at university before attempting to turn her hand as a professional writer.
Apart from being physically dependent on her laptop, she is enthusiastic about writing and producing local grassroots theatre (especially at the Edinburgh Fringe Festival, where she can be found every summer), travelling, learning to play the ukulele, and Ben & Jerry's New York Super Fudge Chunk.
Although her most recent work is in the LGBT romance genre, in the past Anna has worked on a variety of different projects including short stories, drabbles, flash fiction, fan fiction, plays for both children and adults, and poetry. She has written novels in the Teen or Young Adult genre, Romance and Fantasy novels.
Anna is, by her own admission, almost unhealthily obsessed with books. The library she has amassed is both large and diverse; "My favourite books," she says, "are 'The Moonstone' by Wilkie Collins, 'To Kill a Mockingbird' by Harper Lee and 'Oryx and Crake' by Margaret Atwood." She also owns multiple copies of Michael Crichton's Jurassic Park books and re-reads the Harry Potter novels with almost startling regularity.
Website | Facebook | Twitter | Goodreads | Instagram | Pinterest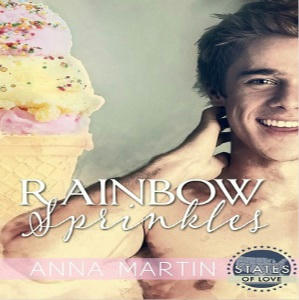 Giveaway!
Win a backlist ebook from Anna Martin!
(Just click the link below)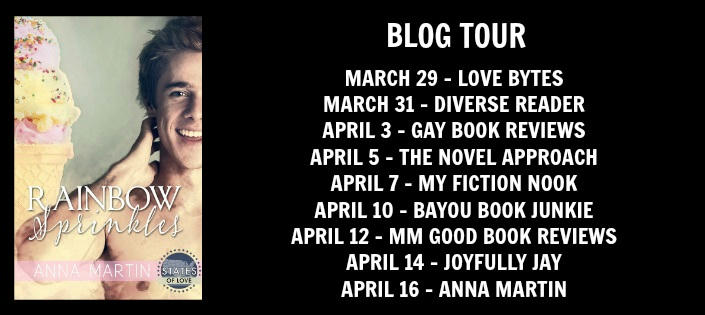 Check out the other blogs on the tour!