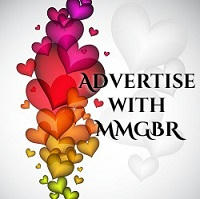 MM Good Book Reviews is pleased to offer advertising opportunities to publishers and authors.
MMGBR is a busy blog with between 20 – 30 reviews posted a week and over 10 guest posts, cover reveals, blog tours and release blasts posted throughout the week so we have plenty for lovers of MM & GLBT+ books to enjoy.
Advertising will be seen on all pages and we will be offering advertising space of 200x300px (left sidebar) and 300x300px (right sidebar) images can be either static or .gif and can be linked to a website of your choice. Ads will be placed at the top of the sidebars and are available on a weekly or monthly basis. 
For further details please fill out the contact form below to inquire about scheduling, availability and prices.